A Healthy Start of the Day: Authentic, Fresh Miso Soup
A warm welcome to my kitchen. Miso contains nutrients that may help your immune system function optimally, that's why I recommend you to eat miso soup every morning.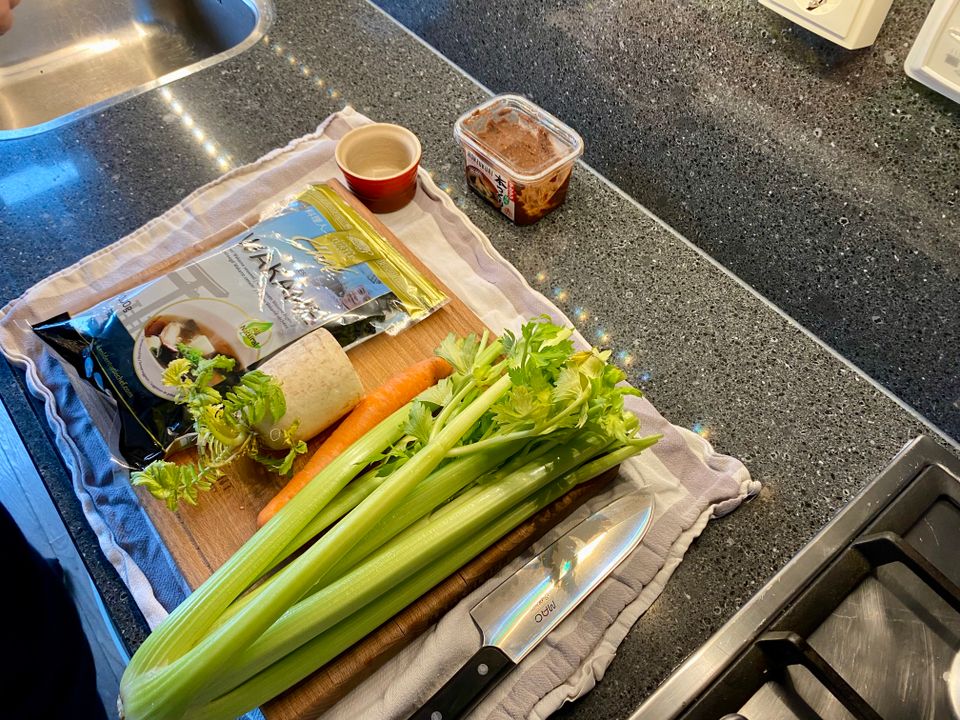 When we start the day with sugary coffee, a sandwich, or muesli, we immediately feel good and full of energy. But after an hour, our energy level drops, and our body demands more sugar. Therefore, it is essential to avoid breakfast foods with ingredients such as refined sugar and honey.
I have been serving miso soup for breakfast for three years now. Miso soup is an excellent source of protein, vitamins, minerals, and enzymes. We make it even more decadent by using wakame seaweed, lime juice, and C8 MCT oil. It's a great way to cleanse your body while consuming high-quality nutrients for your body and mind. Miso is a fermented paste and a source of probiotics that help to strengthen your immune system.
Miso soup is a flavorful Japanese soup with a rich, satisfying flavor. In Japan, soup with rice is eaten for breakfast. Our miso soup is freshly made with five organic vegetables, sea vegetables, Japanese miso paste, and the highest quality C8 MCT oil. Depending on the time of year and the contents of your fridge, you can vary the vegetables.
Want to make your own Miso Soup?

Prepare the ingredients:
1 liter of water;
1 onion cut in half;
1 carrot chopped in half;
1 piece of radish of 3 centimeters;
1 bottom of a celery stalk;
4 pieces of wakame seaweed;
3 teaspoons dark Japanese miso paste;
1 cold-pressed lime.
Boil the water and add it to a pan; heat over high heat with the onion, carrot, radish, and celery. Do not let the vegetables boil. After twenty minutes, remove the vegetables. Then add the four pieces of wakame seaweed. After five minutes, remove the seaweed.
You now have about 800ml stock.
Now, in a cup, dilute the miso paste with a bit of hot stock. Add the mixture to the pan, then a squeeze of lime and C8 MCT oil. Divide the miso soup between two cups.
Enjoy your breakfast: authentic, fresh miso soup!