Unboxing the Withings Sleep Analyzer
Many people who read my newsletter have been asking me to do a YouTube unboxing video. I've always been reluctant to do that because I don't like how most people do an unboxing video. I just quickly want to see what's in the box.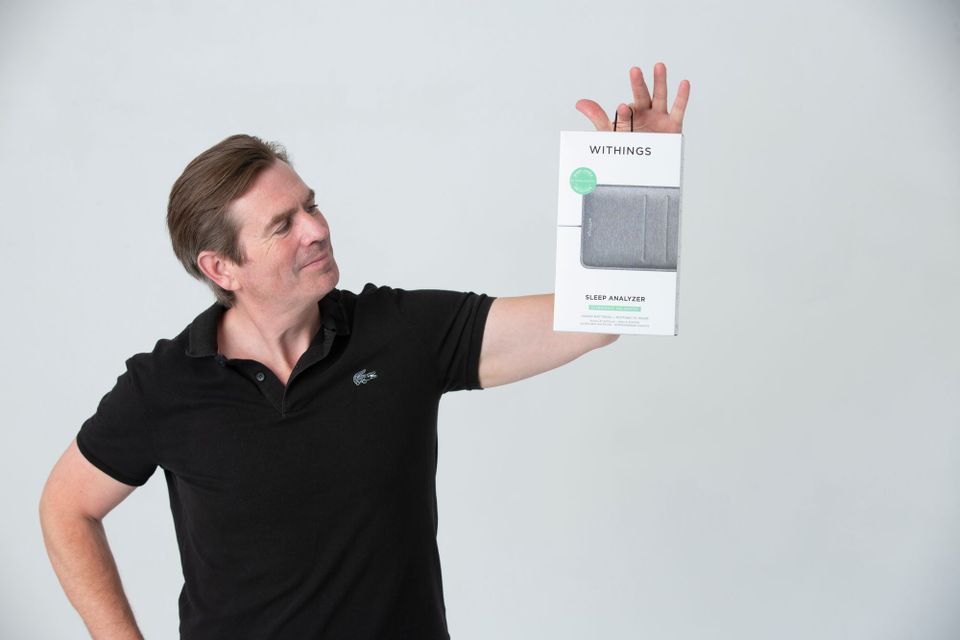 I've been using my Withings sleep monitor for a couple of months now, and I'm already a huge fan. I've never been one to pay much attention to my sleep, but it turns out that sleeping well is really important for a healthy life.
The Withings Sleep Analyzer is a personal sleep assistant that automatically detects and monitors your sleep parameters.
It detects the time of your sleep, heart rate, and breathing rate, and it gives you a simple score of your sleep quality. Additionally, it's able to track your movements during the night. I see the Sleep Analyzer as one of my top 5 favorite things I own. It's super useful and important, because my sleep is important, obviously.
I opened my Withings Sleep Analyzer and took it out of the box. It is gorgeous.
This device helped me finally realize why I felt so tired every day. The Withings sleep monitor measures your movement during the night using a 3D accelerometer. It then creates an estimation of your movements based on your activity throughout the night, and tells you how much time you spend in deep sleep, light sleep, and awake.
On top of that, sleep quality can also be used to track your snoring patterns. The cool part is that it doesn't detect snoring automatically, but extrapolates it from your movement patterns during the night (it's smarter than it sounds).
Withings Sleep Analyzer records and computes your health parameters in real-time to understand your sleep and deliver accurate health data.
Heart rate
Each time your heart beats, it propels a mechanical wave through your body, which is measured continuously with high precision by the pneumatic sensor.BreathingSleep Analyzer filters your motion signal to extract your breathing rate throughout the night.
Movement
The movements of your body generate mechanical waves, which are captured by the pneumatic sensor. Carefully calibrated.
Extensively tested
Sleep Analyzer has been developed in collaboration with sleep physicians from Hôpital Béclère in Paris and extensively tested against data obtained by polysomnography (PSG) analysis, the gold standard of sleep diagnostics.