UPW21: Keep Your Momentum Going Bonus Event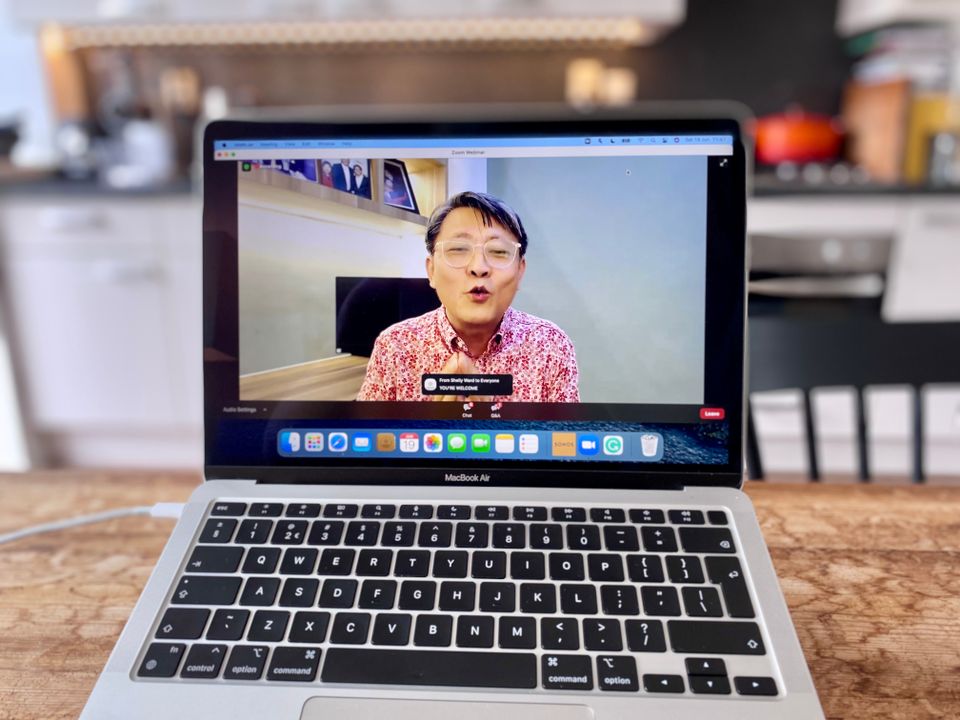 To keep the Tony Robbins momentum going, I'm invited to a virtual seminar with six masterminds. On Saturday, 19 June, I will log in via Zoom at 11 am for a Power of Momentum seminar. I'm curious!
Days before the event, I get emails and texts counting down to the event. I also get a POM workbook with the opportunity to write down how I can better manage my time, get a better work-life balance, and how I will grow my business. It is also mentioned that I can win Bitcoin. What? Yes, I can win Bitcoin. I am also being prepared because this is also the event of a sale. After all, I also receive various messages that I receive vouchers for discounts on follow-up courses.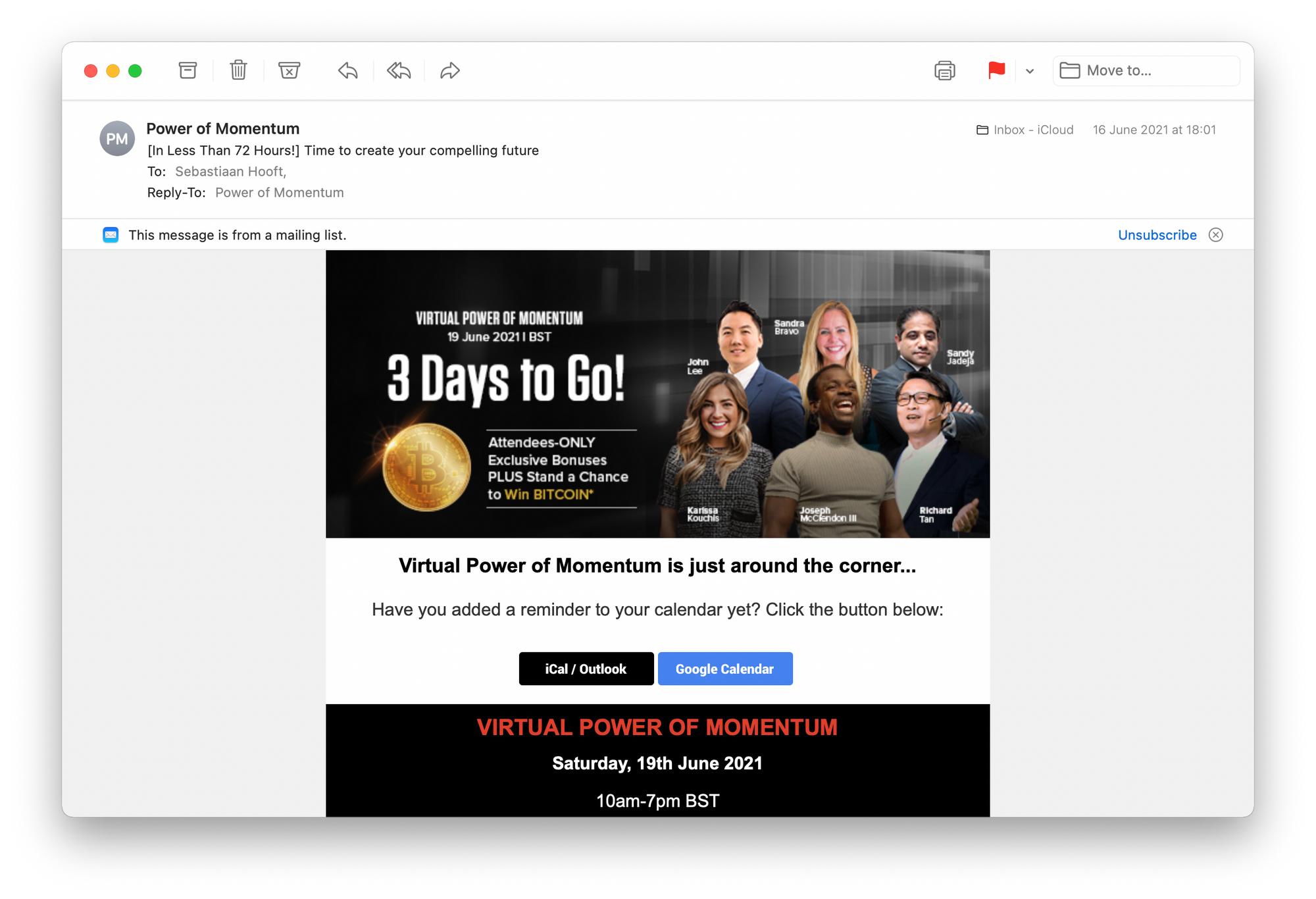 Rules of the Day
A little less professional than the actual event, but with a lot of life, the Zoom starts in the living room of a Success Resources employee. She begins telling the rules of the day, such as "don't be negative about the event in the chat" and "don't post links to external websites in the chat," after which she reiterated some critical lessons from Unleash the Power Within. And then announced the first speaker with many motivating words.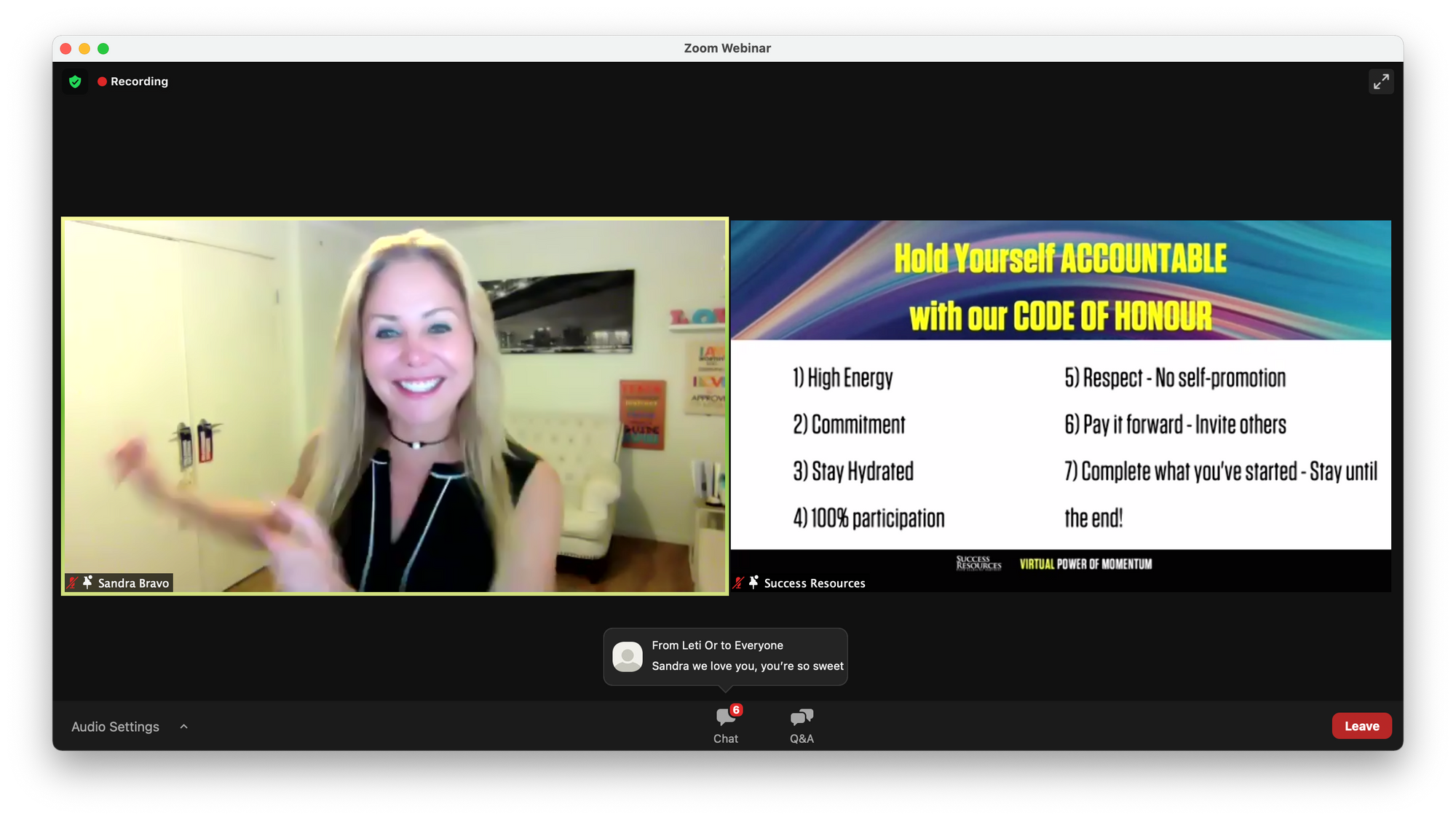 The Founder: Richard Tan
Richard Tan, founder and CEO of organizer Success Resources, talked about his time climbing Mount Kilimanjaro. His lesson: you have to persevere and learn. Only to lose himself entirely in a story about investing in cryptocurrency afterward. He is organizing a Bitcoin Festival in Singapore and really wants us to come there.
Bitcoin Promo: Dr. Clemen Chiang
His story is supported by a brief appearance by mastermind Dr. Clemen Chiang, who tells us that crypto prices will rise if the Chinese population gets a digital wallet and therefore buys Bitcoin en masse. The idea is that if you get in now, you can passively earn a lot of money.
Social Media Lessons: John Lee
John Lee was born to Chinese parents who ran a takeaway in England, where he helped out washing dishes from age eleven. Today he is a coach to celebrities, CEOs, and professional athletes. John Lee has gained over 5 million followers on Social Media within 3 years by using his digital strategies. John Lee's session taught us how to expand our audience on social media, build a business from scratch and how to keep our followers engaged. I've bookmarked his book Business Hack on Goodreads to read, and I started following his Wealth Dragons website. The funny detail is that he had to open the front door for a delivery person who kept ringing the doorbell during the seminar: that happens to all of us.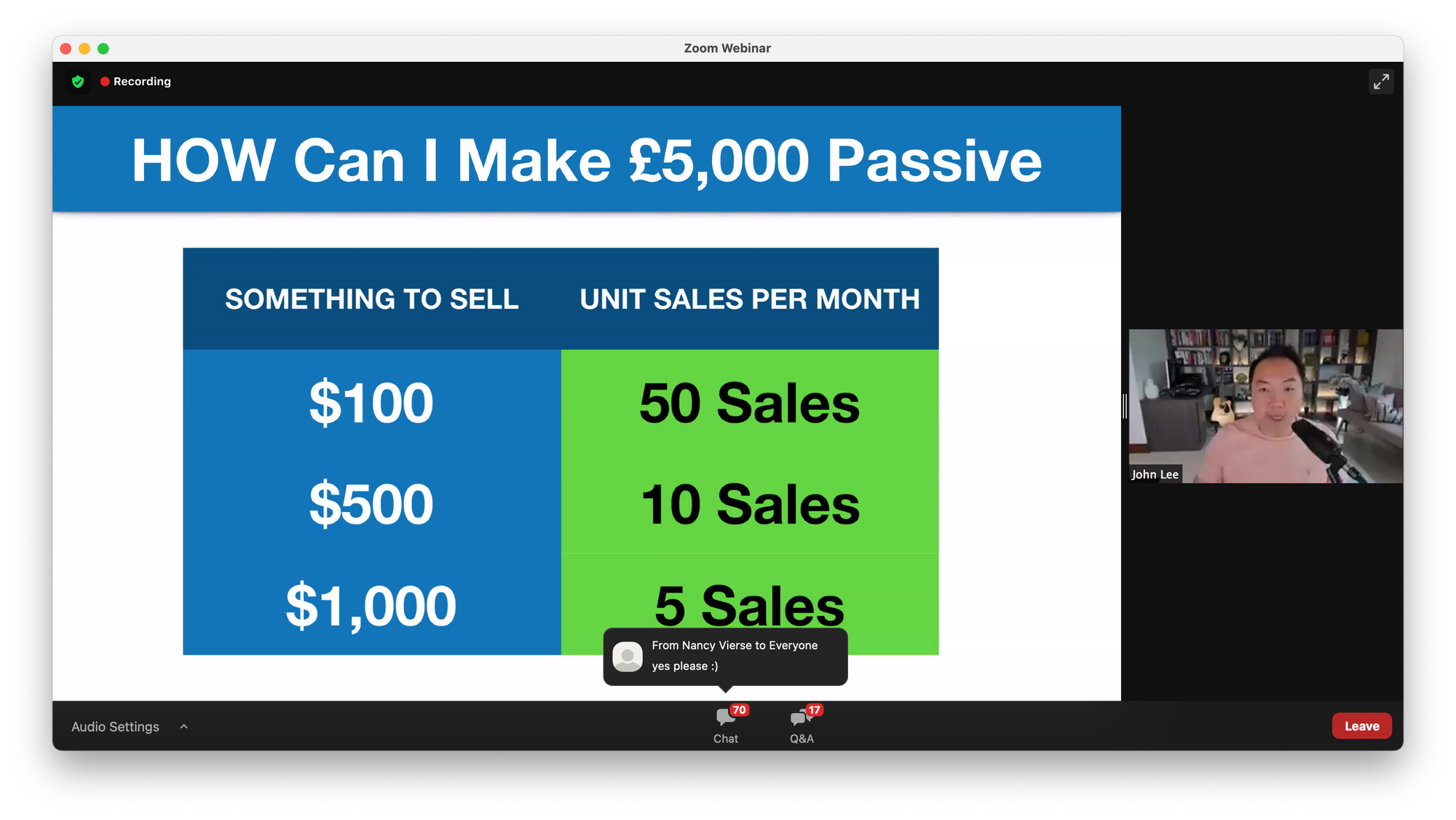 Tony Robbins Speaker: Karissa 'KK' Kouchis
A great energetic lady. Apparently, Karissa 'KK' Kouchis is the Tony Robbins #1 national speaker and trainer. At 26 years old and hand-selected by Tony, she is the youngest woman to hold this role in the history of the 43-year organization and currently the only woman in the last decade. She motivated us to execute the strategies taught at Unleash the Power Within to create momentum in our life. I have to say that I get a lot of energy from her and find her a refreshing host.
Plan B: Sandy Jadeja
The chief market strategist for MasterTradingStrategies.com, Sandy Jadeja, shared some solid strategies on how you can work from home without having to find customers, sell products or build loyal social media followers. According to Jadeja, right now is an excellent time to look ahead and see what tools you can use to create a Plan B for your income.
Coach: Joseph McClendon III
"Your life is about to change and how" seems to be Joseph McClendon III's trademark. After forty years of changing lives, mentoring the best, earning millions, and teaching others to do the same, JM3 is all set to share these strategies. The epitome of NLP and a great entertainer: his talk was all about how you can create your compelling future, starting at Virtual Power of Momentum. His talk was a great reminder to read his book: Dare To Be Magnificent: The Five Key Elements Of an Unshakable Extraordinary Life and Unlock Your Personal Power, Change Your Life & Thrive, and to dig a bit more into his newsletters.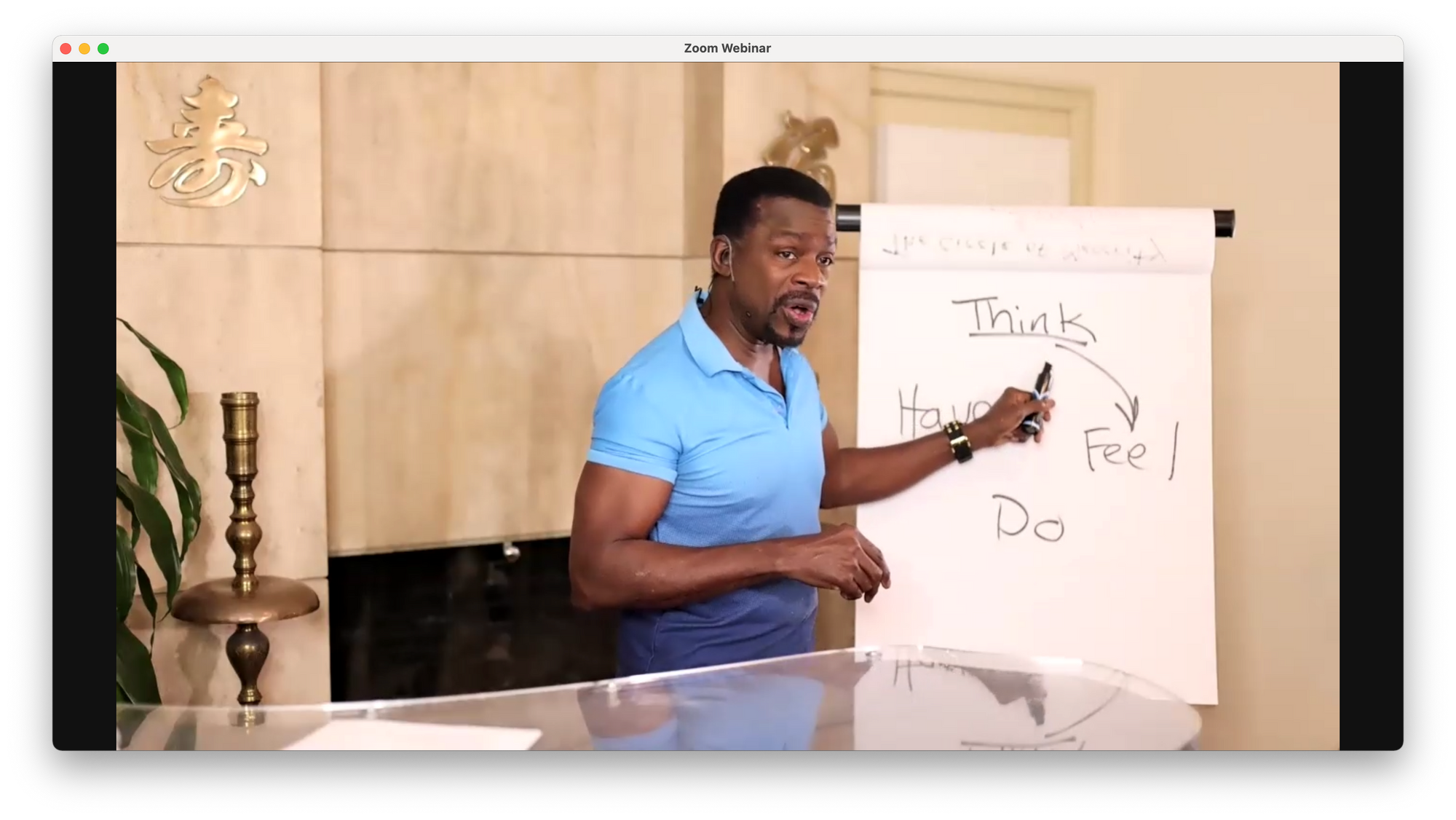 What Did I Get Out of the Event?
It's great that you get the chance to learn from some of the speakers after the main event. Keeping the momentum is essential, and I like it that they think of that. It was a great reminder to stay in the action modus. But this was also a sales promotion. The rhythm was always that after a critical lesson, there came a moment why you could buy the follow-up course with a discount voucher. There is a lot of emphasis on that. The prices of the advanced courses can run into thousands of dollars. For example, a 24-hour MP3 self-course is discounted from just under $2,500 to $2,000, but you can also follow a social media training for just under $400. So if you were interested in that, the discounts were a nice bonus.
Did I win Bitcoin? No. I must have missed that part somewhere. I had to get out because I had to pick up a fresh summer truffle in the center city. Maybe next time! I did have a great truffle sprinkled dinner after the event; no Bitcoin can beat that.