UPW21: Day One Breaking a Board with Tony Robbins
My most meaningful moments? First of all, there was the moment when we do an exercise where you describe your ideal life. I wrote down my perfect day. Then I wrote down what the actions are to achieve that day.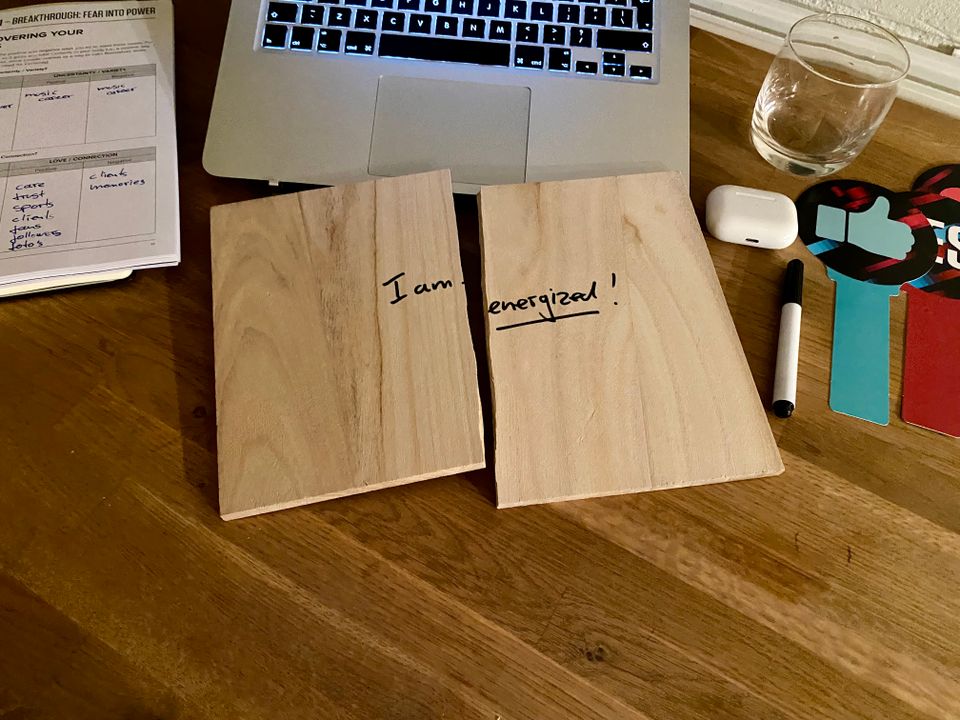 Just after 1 PM, the cheerful blond host jumped on stage. With an energetic voice, she prepares 18,000 people in 129 countries for legend Tony Robbins. From here, the energy level went up: thirteen hours straight.
My first day of Unleash the Power Within has begun. For $395.- I get to spend four days online with Tony Robbins. An investment that is at least twenty times higher when you visit the physical event, if only because of the travel and accommodation costs that you then have. I felt lucky booking the ticket for such a low price.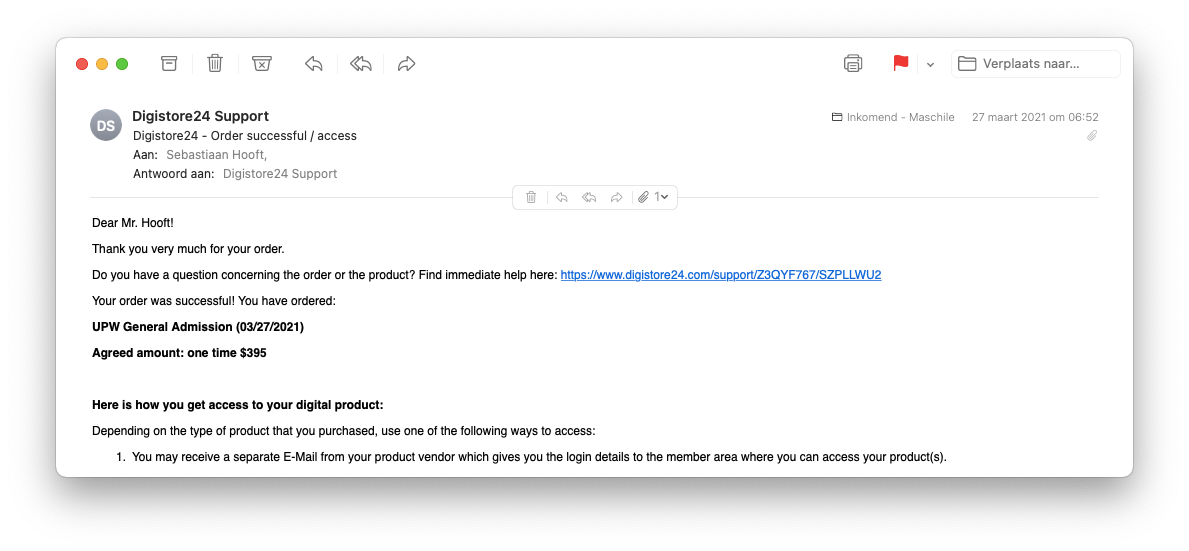 Fire-up
At 12.45 PM, I am greeted in a Zoom room by an assistant. The event is excellently produced, and the assistant also does his best to answer all practical questions. Just after 1 PM, the event starts, and we go to the main room. The music swells, and cheerful host Karissa "KK" Kouchis leaps onto the stage. She energetically pumps up the atmosphere while going through the rules of the event within half an hour. What I could not have suspected is that the energy level only increases from here.
Dancing
After the fire-up session with Karissa, Egoscue coach Brian Bradley comes on stage in a sports outfit. He is on a mission to offer us a pain-free event, and in fifteen minutes, he takes a look at our posture: our functional performance during the event. Followed by a fifteen-minute KINRGY session, an energetic fitness method based on dancing. Finally, I follow the moves of the three dancers and feel some energy coming.
Opening
At a quarter to two, it is finally time. The legend is announced by Karissa "KK" Kouchis: Tony Robbins comes running up the stage and takes over the show with his familiar booming voice and his imposing physique. We have started, and I'm going to sit down for it. You can immediately forget the latter! The show's rhythm turns out to be something like this: Tony asks if you want to stand up to jump and cheer, then you sit down, and he asks to cheer sitting down. Then there is a personal story, mental exercise, or an explanation about a method. This repeats itself throughout the show. There is no moment of rest, apart from half an hour lunch break and the occasional long video; the rest is mainly jumping, dancing, and fist pumps. The videos are to save Tony's vocal cords. They are wafer-thin, and he says that it is a medical miracle that he can still talk.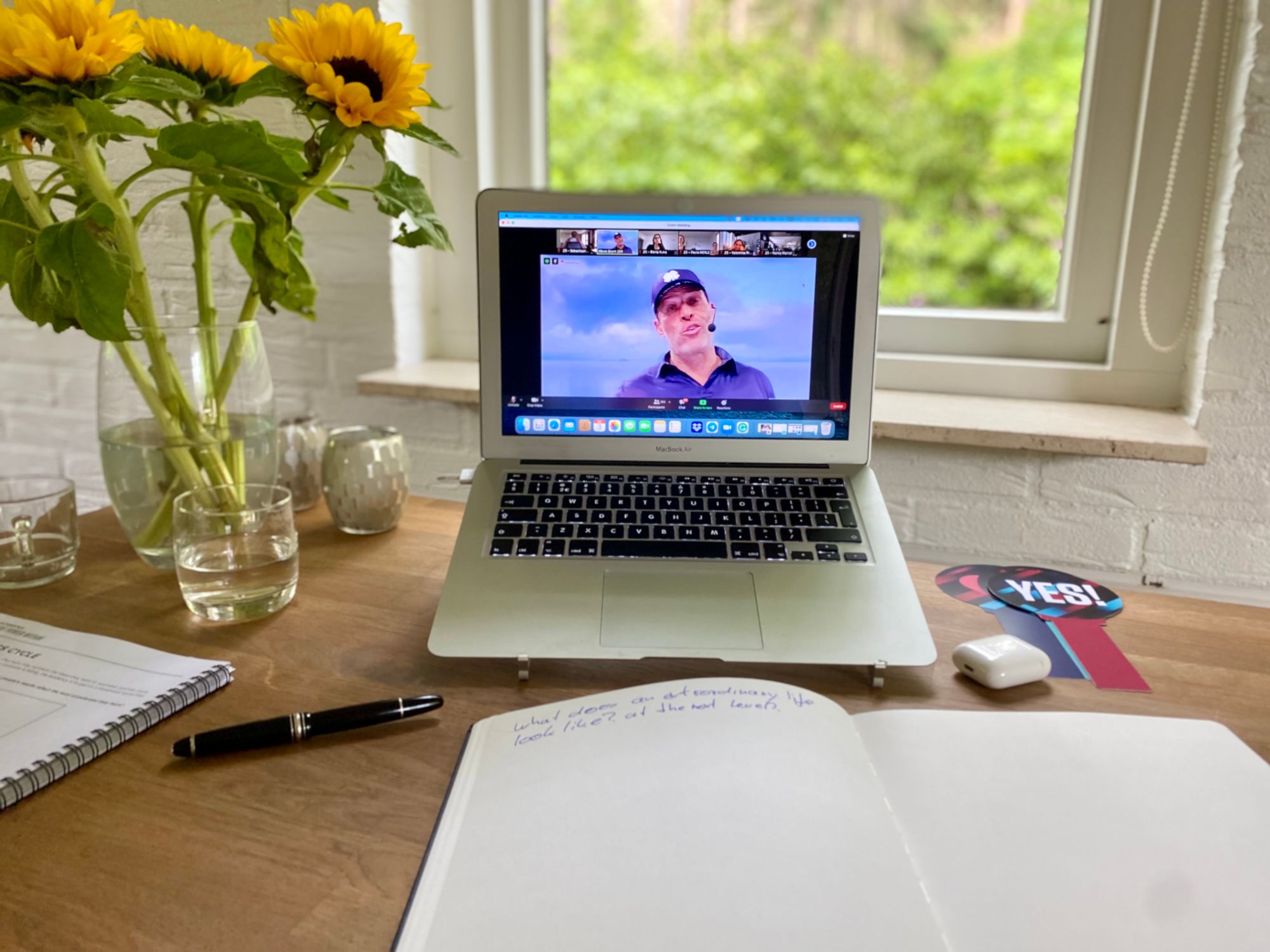 The structure of the first day is as follows:
What's the best thing that could happen to you?
The change comes from within
How do I get into a Champion State?
A conversation with Tony about energy; food, and sleep
Completing The Success Cycle together
Writing down positive and negative emotions
Making three crucial decisions in your life
The three rules that help you grow your business
An exercise where you describe your ideal life
What actions can you take to live your ideal life
Discuss the results in a breakout room
The powers of creation
The difference between life and lifestyle
What causes you to suffer, and how do you prevent it
An exercise in recognizing your own flavors of suffering
Discuss the results in a breakout room
A practice based on the HeartMath method
The six basic needs developed by Tony
Working towards breaking a wooden board
Time flies
When you put it like that, it seems like a long list. But time flies during training. This is mainly due to the rhythm that Tony sticks to. All classes are interspersed with moments of music, dancing, and jumping. The rhythm brings you into a positive flow.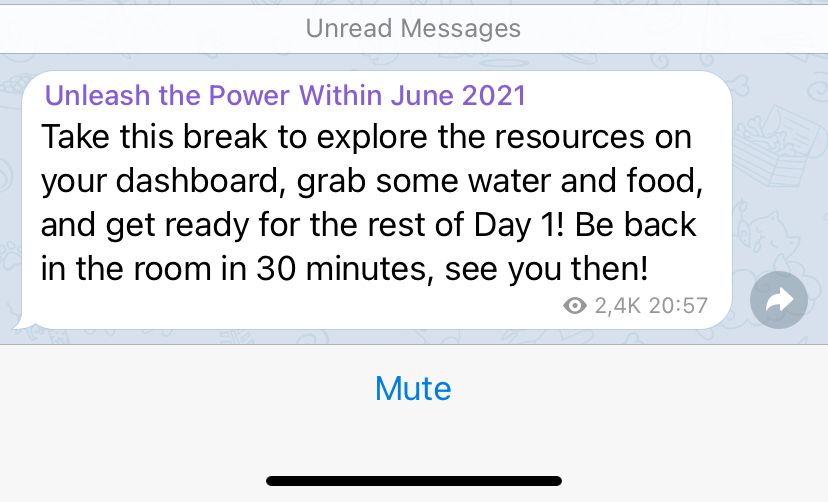 Group feeling
Tony is in a studio surrounded by hundreds of images of the participants. You literally get a glimpse into the living rooms of thousands of people. People who are often beyond shame and in the living room are dancing and jumping. Sometimes with family and friends, but also with children and pets. During the power moments, the director shows fun moments at people's homes, such as people dancing crazy or wearing the same shirts. But also couples who are cooking, groups in gyms, or people who are simply striking by themselves. I did not take any screen shots for you, because Tony asked us to respect the privacy of attendants.
What did I learn?
My most meaningful moments? First of all, there was the moment when we do an exercise where you describe your ideal life. I wrote down my perfect day. Then I wrote down what the actions are to achieve that day. For this, I used not only Tony's input but also my lessons from the past. The actions are, therefore concrete actions, and not fake actions. It was nice to write this down and share it with other participants in a Zoom breakout room. The participants gave me the feeling of being seen, and that made it more relevant.
My breakthrough
I also liked breaking the board. We did this at a quarter to two in the morning, and I could barely keep my eyes open. Still, I like this kind of physical moment. On one side of the board, you had to write what you wanted to let go of, and on the other side, what you wanted to allow.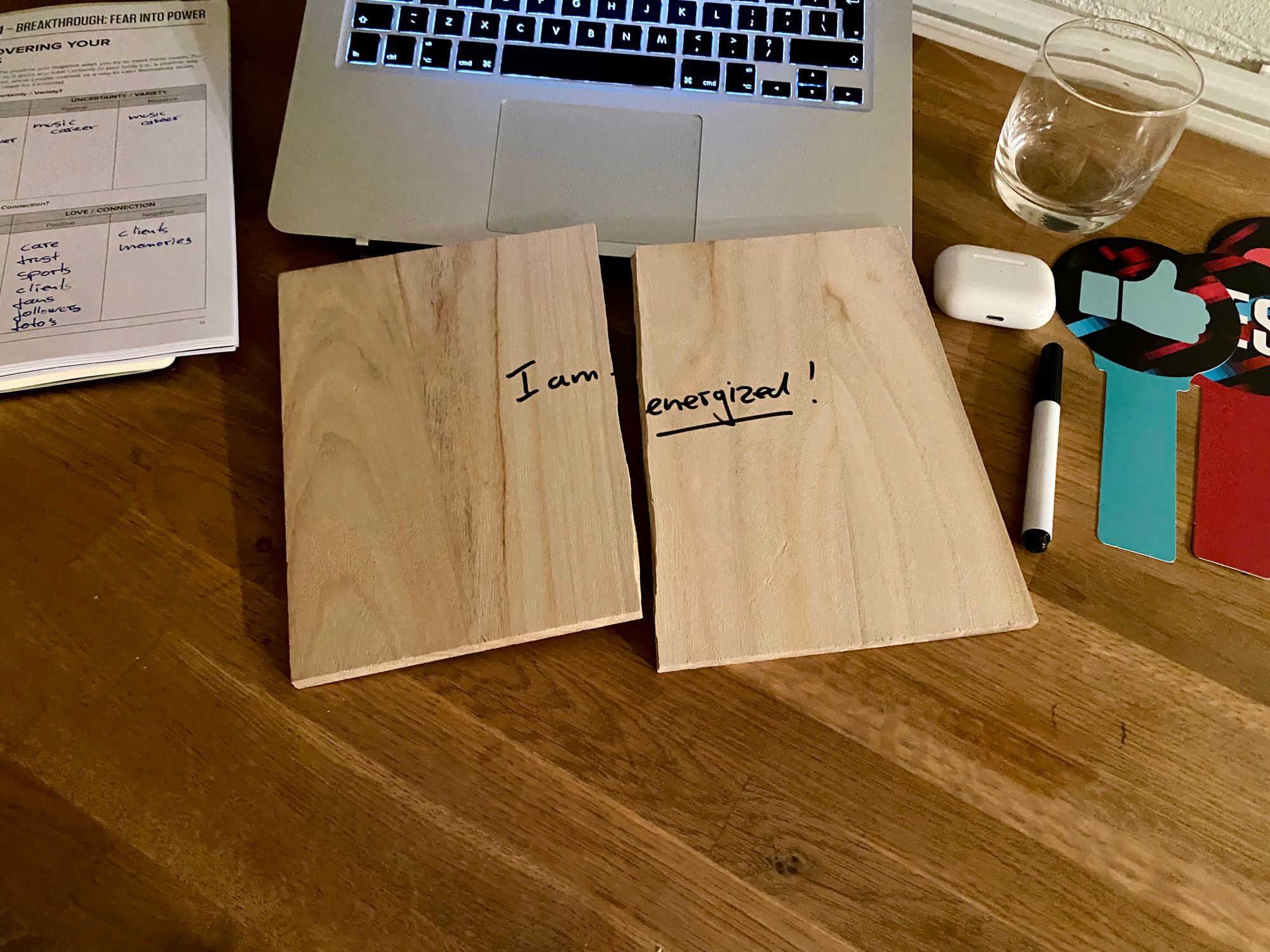 Thanks for reading. I am looking forward to day two!