Bio
The bio of Sebastiaan Hooft, one of the most entrepreneurial DJs in the business. An ambassador of healthy living and a veteran of house music, a champion of techno, label owner, founder of Redesign in the House, and host of two radio shows, including one in Ibiza.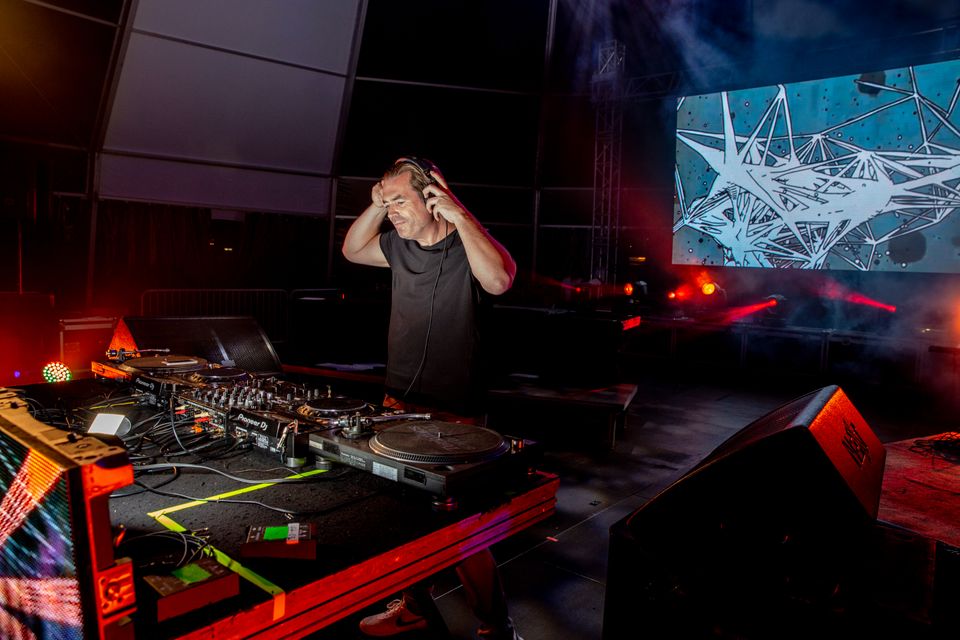 Dutch DJ producer Sebastiaan Hooft has dedicated his life to music – following the only way a real musician knows: up. More than thirty years after gracing the decks at school parties in front of his friends, he has traded the school's gym for super clubs and festivals.
From recording videotapes and cassettes to selling his mixtapes on the school's playground, Sebastiaan grew up an ambitious teenager with a taste for the eclectic and a talent for mixing. As the local go-to guy for music, he became his record label and found a creative way to expand his record collection and fund his first turntables. In the meantime, he took on a job at the local record store, helping customers that would one day be some of the world's most popular DJs. Those were the early steps of an impressive career and the first signs of Sebastiaan's inner entrepreneur. His intelligent trades and determined mind would be the foundation for many big things ahead.
Fast forward twenty years, and Sebastiaan looks back on a career as one of the most successful entrepreneurs in The Netherlands, setting up more than twenty companies. He earned a Deloitte Fast 50 listing and lands on Quotes magazine's young rich list. However, despite his success, he led a stressful and unhappy life. 2010 brought a turning point when he ended up in the hospital with serious health issues. That very moment, he knew a change was coming. And found that music was still on his side. Besides selling his businesses and traveling the globe to share his story – building a foundation for his Redesign book - he took a deeper dive into music. He set his mind to it, rediscovered the decks, and locked himself up in the studio, coached by many industry pros - all to recapture the art of music.
Well-known from the Dutch young rich list, Sebastiaan is an in-demand DJ in the business community, often combining his musical performance with a motivational talk. In his home city Amsterdam, he has held residencies at ClubNL and Escape, and his Redesign in the House concept was awarded the predicate by DJguide: "Hottest club night in the city." With performances from Berlin to Ibiza and Miami to Tel Aviv, he builds an international fan base.
Eager to build an active community of like-minded music lovers, he launched his Redesign Records in 2015. It became the home to many of the scene's rising talents and heroes and an outlet for his originals - supported by fellow DJ producers, such as Don Diablo, Martin Garrix, and Zonderling. He has his own In Session - Ibiza show at Mambo Radio, and in 2022 he started The Midnight Project global radio show bringing his underground vibe.
With electronic dance music woven into his DNA, it's second nature for Sebastiaan to share his vision of how good music sounds. With a sound that captures the full spectrum of house music and techno, from deep bass matters and melodic ways, his sets and originals are well-balanced and invite the listener to think outside the box.
Where perfection, passion, and persistency meet is where you'll find this inspiring DJ, producer, and entrepreneur. Living his legacy, Sebastiaan Hooft is more eager than ever to hold on to his first love and share it with the rest of the world.