The Midnight Project #056: Uniting Through Music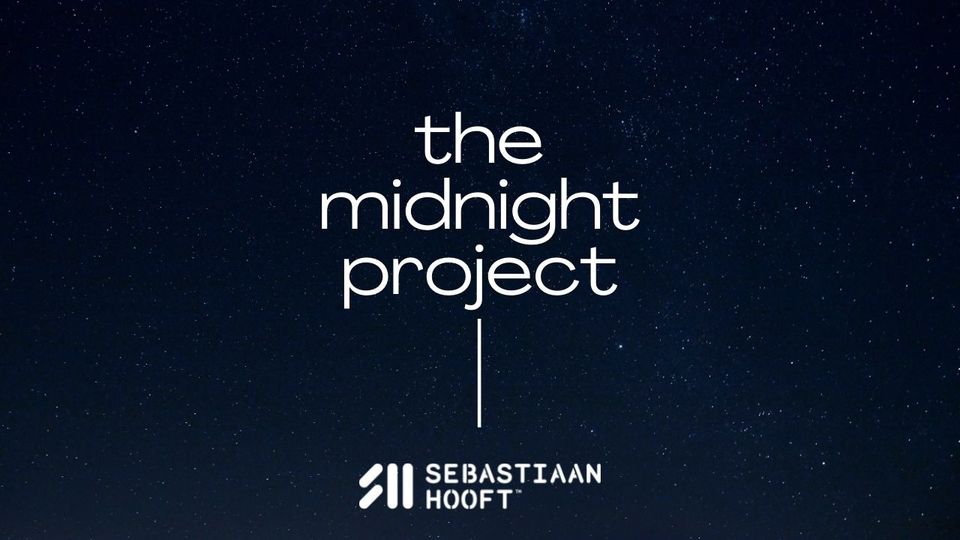 Welcome back to another sonic adventure with The Midnight Project. I'm thrilled to share with you our journey this week that resonated through every beat and rhythm.
Highlighting the Heroes Behind the Sound
Our musical voyage this week took us across continents, resonating with the unique style of various artists. It kicked off with 'Start the Rave' by Spartaque and Brennen Grey, which set the mood with its driving beats. Then Thomas Schumacher transported us into a world of rhythmic harmony with 'Come Closer'.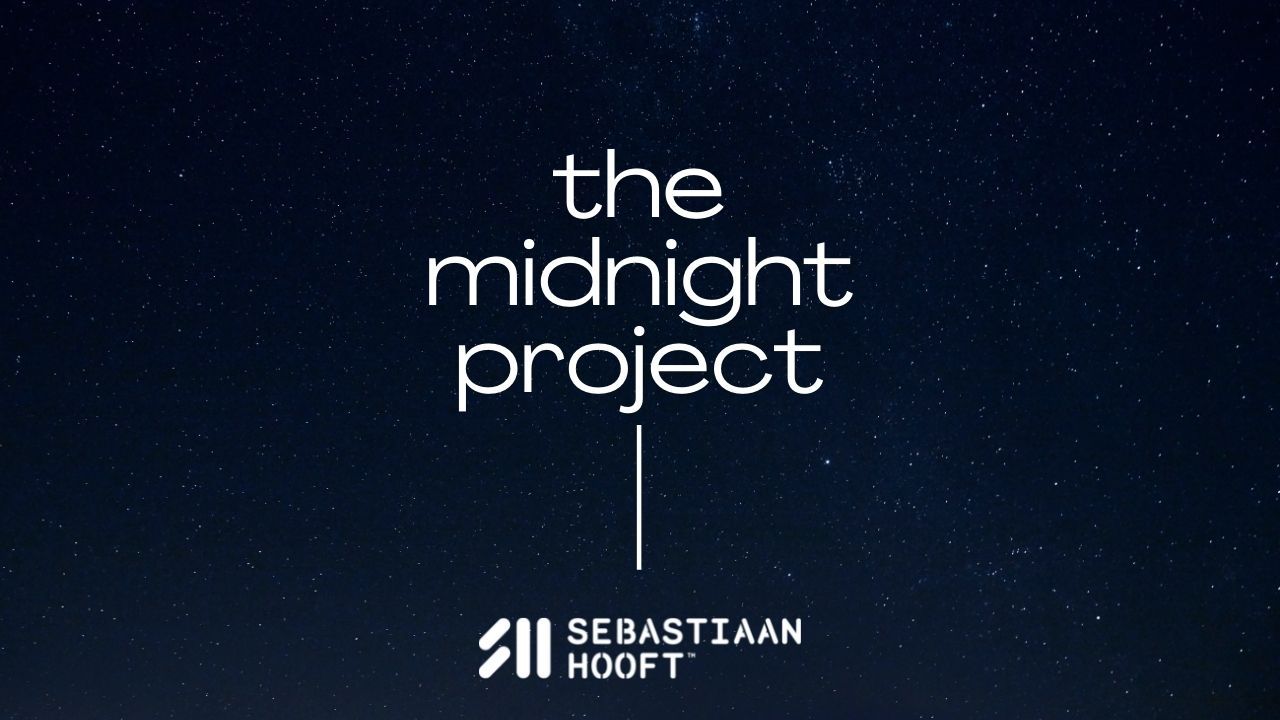 Each of these artists brings their unique perspective and I'm thrilled to introduce their diverse sounds to our techno family. An intriguing piece was 'Release', a track from Horatio & Angelica de No that I had the honor of remixing. The creation process was deeply personal, and it was like conversing with their music to create a unique blend of our styles. It's coming out later this year on Shodan.
Support the Movement
The Midnight Project is more than a radio show, it's a movement bringing us together through the shared love of techno music. Your likes on DI.FM not only show your support but also help us reach out to more techno enthusiasts like you. If you enjoy the journey each week, I invite you to give it a thumbs up at 16:00 (CET) on DI.FM via this link. Each like is a beacon of support for the healthy techno scene.
A Shoutout to Our Vibrant Community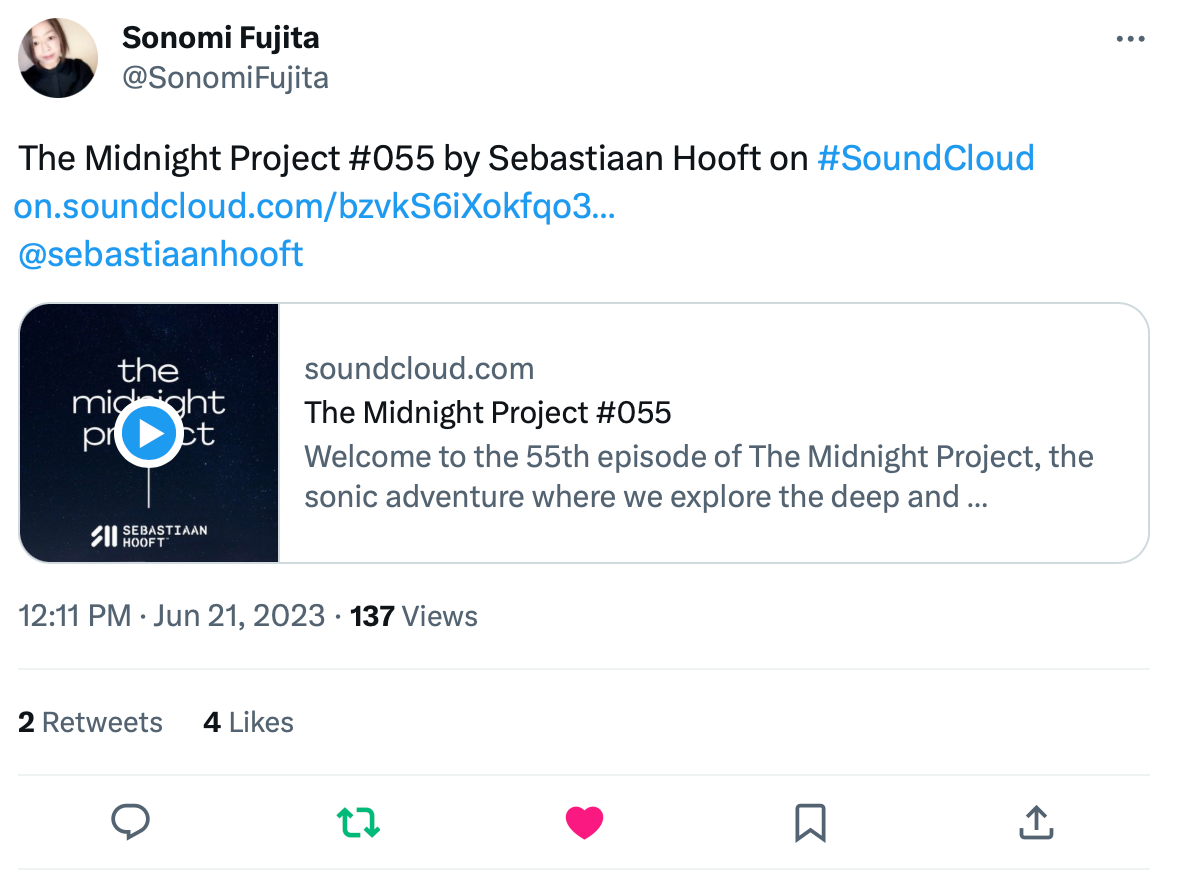 I'd like to give a special shoutout to Sonomi Fujita, a dedicated listener who consistently shares our weekly shows on Twitter. It's supporters like Sonomi who make our community vibrant and engaged. Let's celebrate Sonomi and all of you for being the lifeblood of this project.
Next Stop on Our Sonic Journey
Our shared quest to delve into the heart of techno beats on with the upcoming episode of The Midnight Project. Prepare for a thrilling ride full of pulsating rhythms and infectious energy. Next week, I'm particularly excited to share with you my newest creation - the Les Boys / Les Girls EP, which will see its release on Shodan this summer. Stay tuned for a sneak peek into this electrifying EP that encapsulates the passion and spirit of our vibrant techno scene.
Until Next Beat Drops
As we conclude this week's journey, my heart is filled with gratitude for this amazing community we're building together. As we part for now, I leave you with an invitation to help us spread the techno love by liking our show on DI.FM. Your participation truly makes a difference.
Always moving forward, always exploring new beats. Until the next beat drops, stay positive, stay healthy, and keep the techno love alive.
In the Groove,
Sebastiaan Hooft
P.S. Remember, your support amplifies our reach and helps us connect with techno lovers across the globe. Your one click at DI.FM can light up someone's day with the gift of music.